Fritz and Friedrich Keller collaborate on all important decisions pertaining to the wine estate.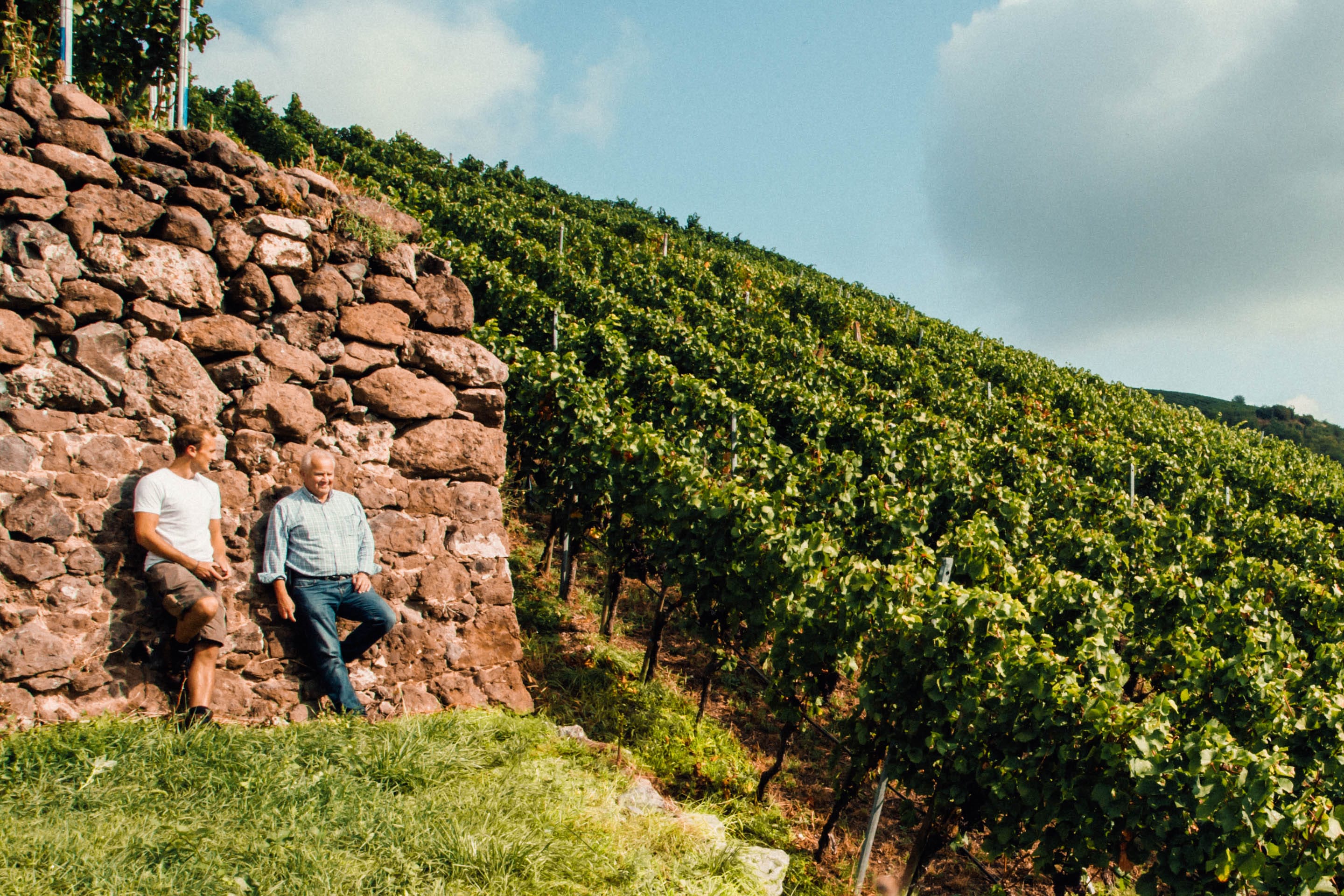 Two generations of the Keller family working together, ambitiously and consistently, to make expressive wines with their own identity.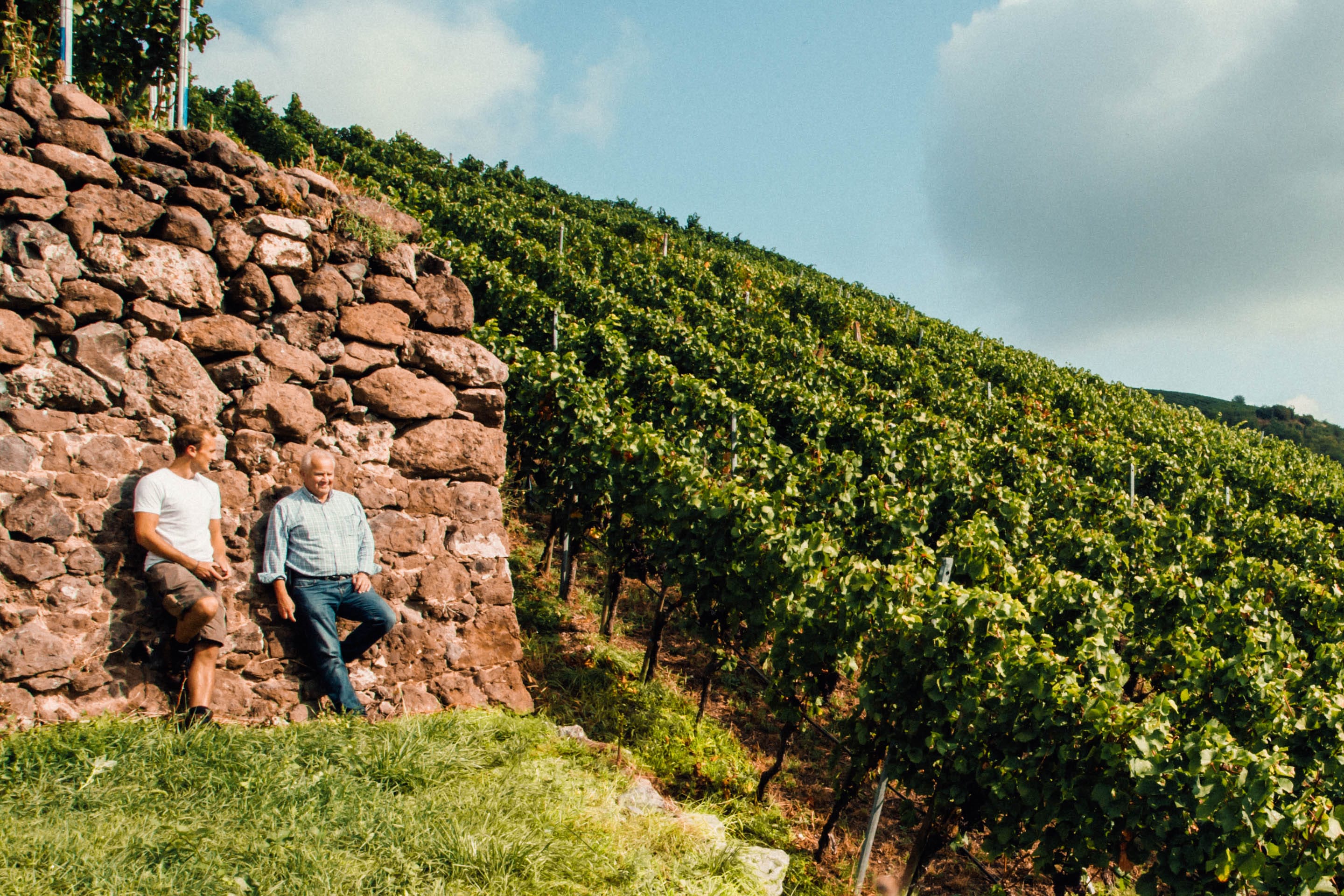 Cultivating expressive Burgundy varietals and nurturing small, historically important, vineyards and vineyards with steep slopes was spurred by Franz Keller Sr. who already fought for their preservation in the 1960's.
Our wine making approach has been inspired by the wines and the "savoir vivre" of our French neighbors. Since the beginning, it has been our goal to make wines which are the perfect accompaniment for good food.
Our name stands for dry, refreshing and fruit-forward as well as complex, mineral-driven, and powerful wines.
Terroir, origin, and the character of a wine must be reflected in its taste.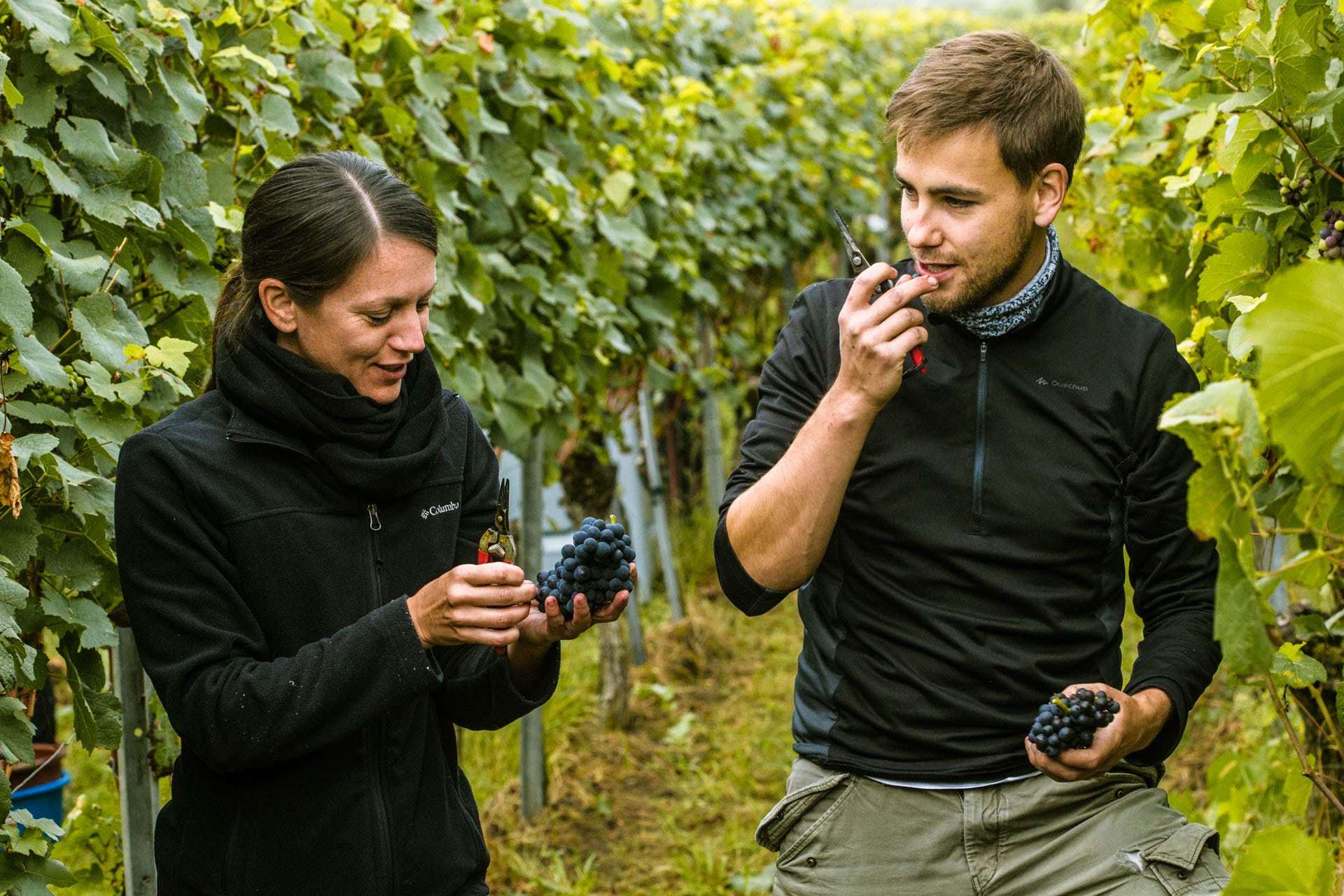 Therefore, an uncompromising and consistent quality awareness that starts in the vineyard is key.
At VDP.Weingut Franz Keller part of the environmentally friendly and gentle approach to viticulture are organic fertilization, mechanical vineyard cultivation, as well as planting cover crops in our vineyards. Additionally, we practice yield reduction through thinning and green harvest.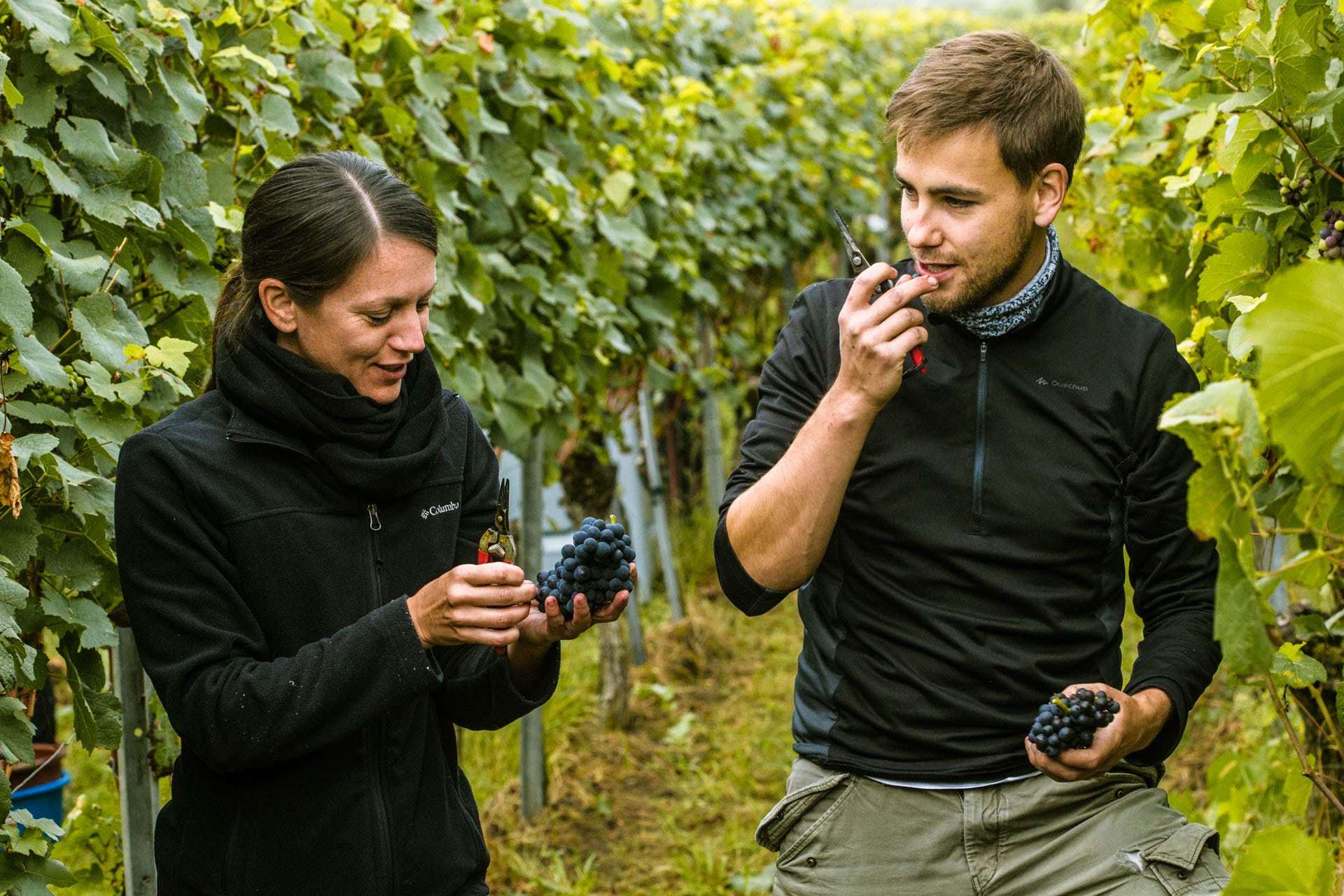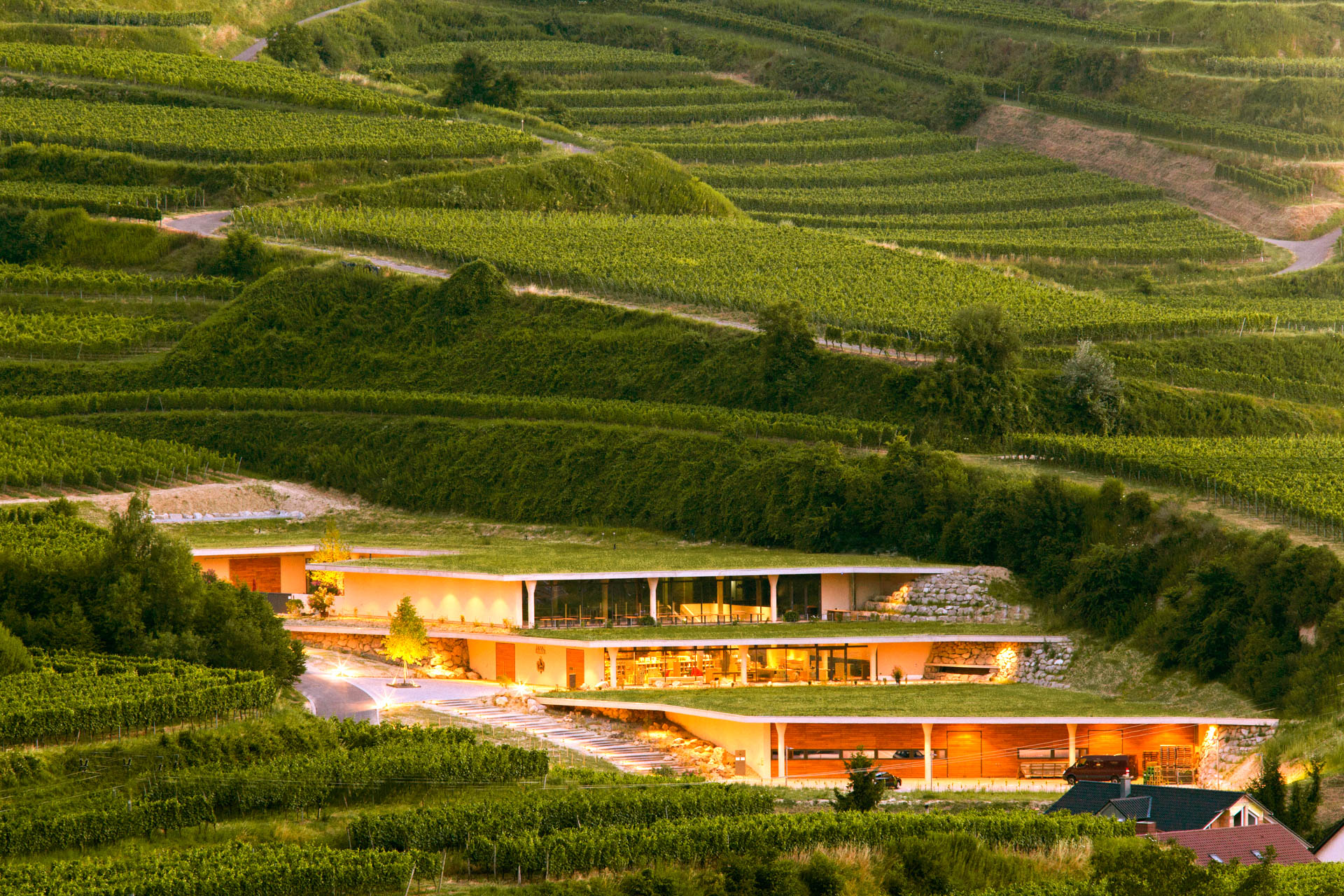 Our winery, terrace-shaped and embedded gently in the unique landscape, provides us with ideal conditions to work quickly and efficiently during harvest.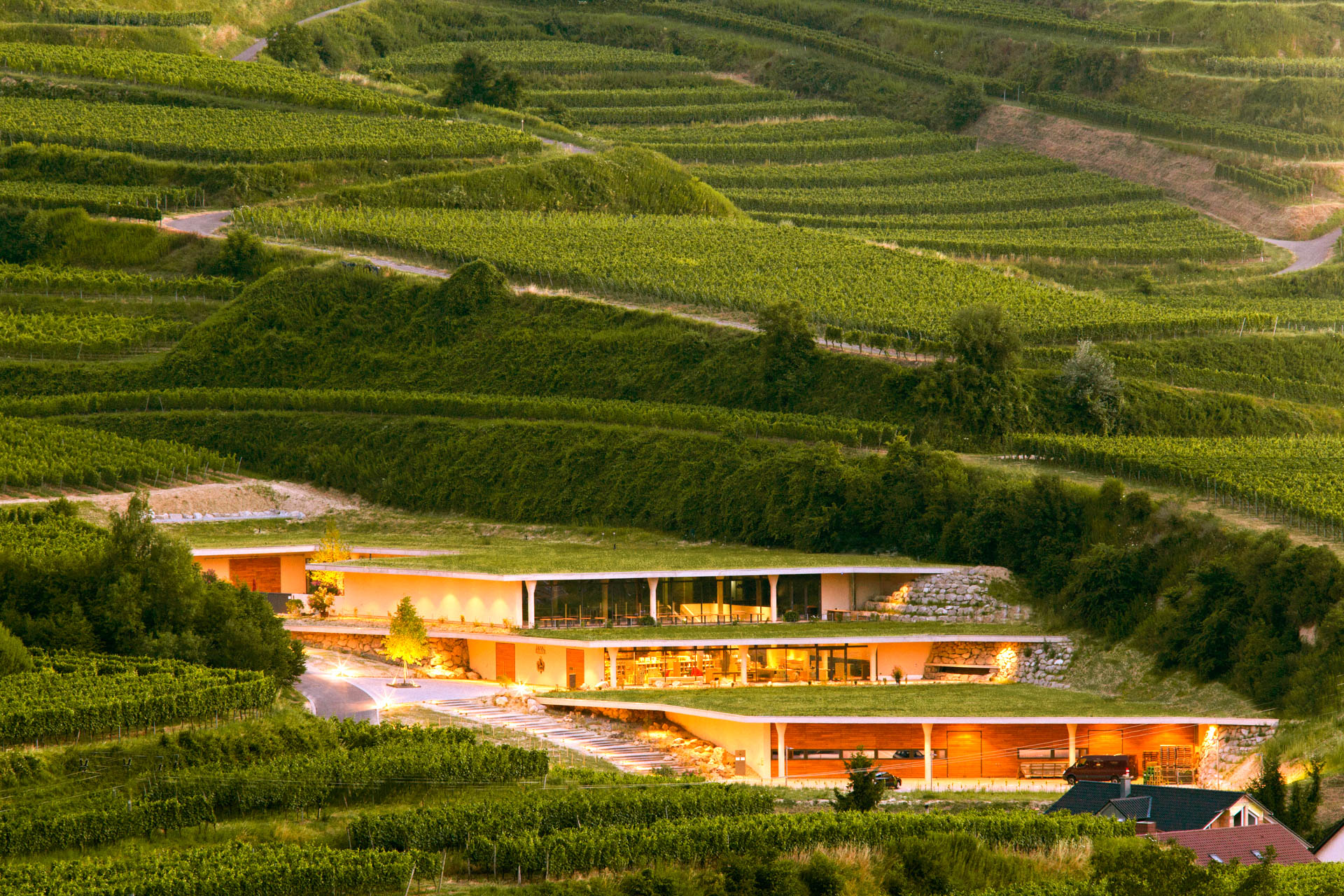 The natural surroundings are symbiotic with the winery, permitting us to utilize gravity during the winemaking process. Furthermore the unique architecture is designed to allow wine production, cellar, tasting room, and the restaurant "KellerWirtschaft" to all fit under one roof.
The building's roof tops are covered with indigenous crops from Badberg, a nearby nature reserve.
Natural conditions are reinforced by the building and its structure, which was dug into the soil, therefore providing optimal climatic conditions for wine maturation and storage.